[ad_1]

HOOKSETT, N.H. – Republican Gov. Chris Sununu's the busiest politician on the presidential campaign trail in the crucial primary state of New Hampshire this week, and he's not even running for the White House.
Sununu teamed up on Monday afternoon with former ambassador to the United Nations and former South Carolina Gov. Nikki Haley at a town hall in Hooksett.
On Monday evening, he'll join former New Jersey Gov. Chris Christie, who's making his second bid for the GOP presidential nomination, at a town hall in Nashua.
And on Tuesday, he'll team up with Florida Gov. Ron DeSantis for a campaign event in Manchester, New Hampshire's largest city.
GAME ON IN IOWA AS DESANTIS AND HALEY BATTLE FOR SECOND PLACE BEHIND TRUMP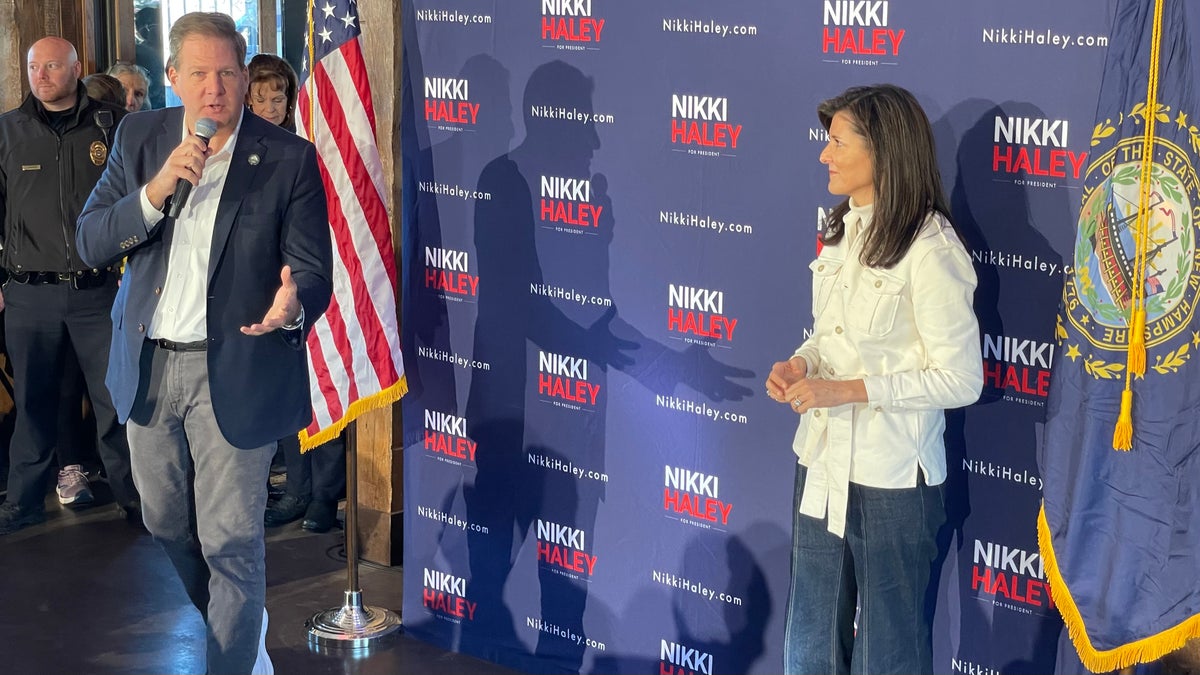 Sununu said he'll endorse one of those three candidates when he decides on whom he'll back in the 2024 Republican presidential race sometime after Thanksgiving.
"I'm not endorsing anyone yet," the governor told reporters after the conclusion of the Haley event. "Nikki's done a great job. She's been really pounding the pavement… Her message seems to resonate."
WITH CLOCK TICKING TOWARDS FIRST VOTES IN THE GOP PRESIDENTIAL NOMINATION RACE, THIS CANDIDATE REMAINS IN THE DRIVER'S SEAT
Sununu told Fox News Digital that his endorsement would be much more than just a one-day announcement.
"If I get behind a candidate, I'm going to get behind a candidate," he emphasized.
And he later added that he'd put muscle behind his endorsement, "110%."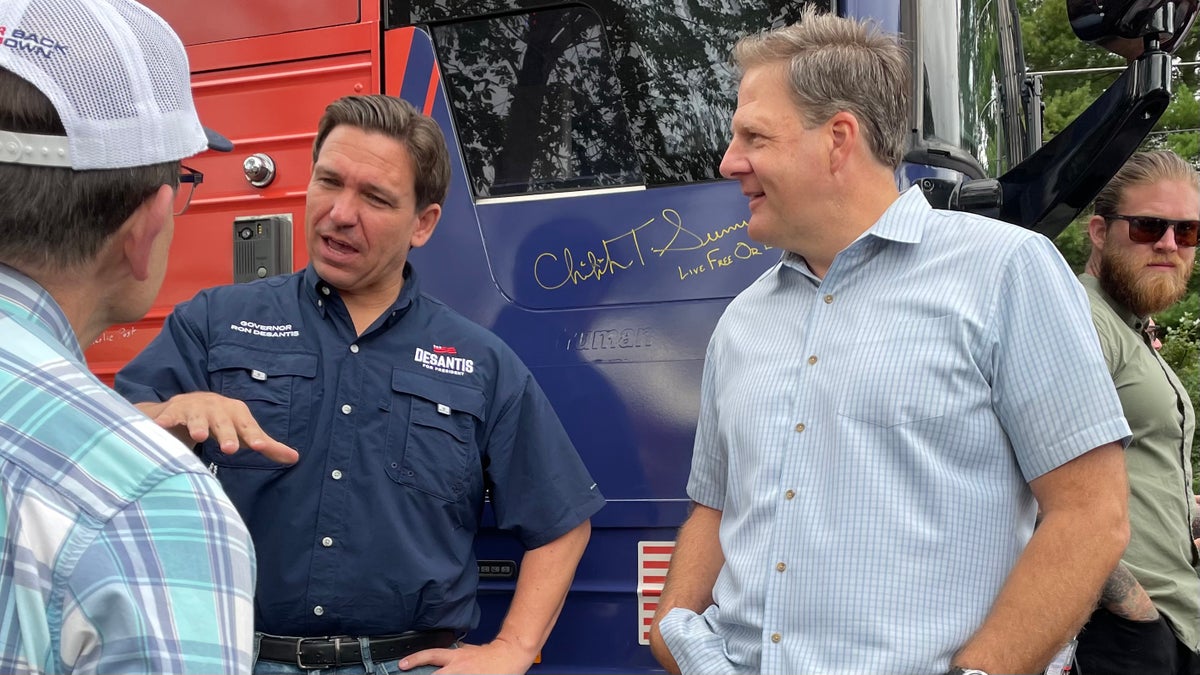 "That's the fun part. Are you kidding? I'm not going to do an endorsement and sit on my hands. When I do an endorsement, it's going to be a six-, seven-, eight-, nine-week push, whatever it is, to really make sure folks know where we are. I tend to not leave anything on the table," he emphasized.
And Sununu, who's won election and re-election to four two-year terms as New Hampshire governor, said he'd help whichever candidate he backed "put together a ground game. I think we know how to do it pretty well here."
HALEY, DESANTIS, RAMASWAMY, SHARE PERSONAL, EMOTIONAL STORIES
But he's also tempered expectations that his endorsement might move the needle in the Granite State, telling Fox News last month that "I'm never a big believer that endorsements matter as much as the press think they do."
Asked if he could see himself serving in a potential Haley, DeSantis or Christie Cabinet, Sununu told Fox News on Monday that "I don't need anything out of Washington. I just want a great candidate and great president and I think there's a huge opportunity for that. No, nothing for me. I'm ready to go get a real job."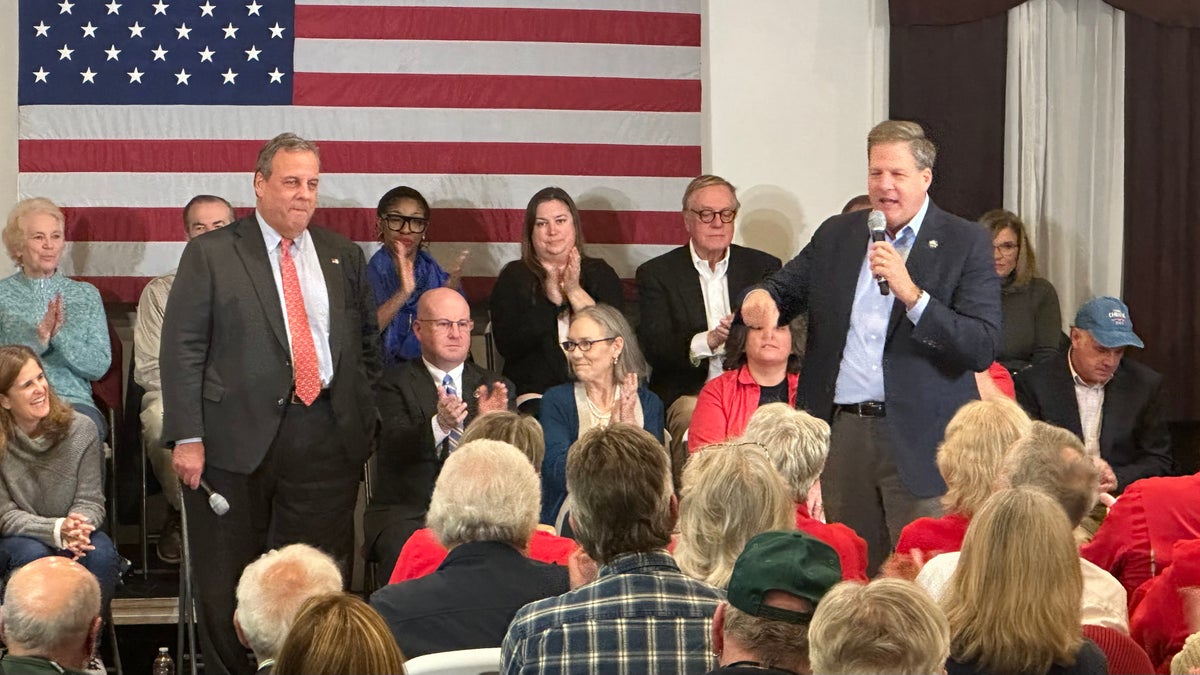 The governor, who flirted with a White House run of his own before announcing in early June that he wouldn't launch a 2024 campaign, has been a vocal GOP critic of former President Donald Trump, who remains the commanding frontrunner for the Republican nomination as he seeks to win back his old job.
"He's got a floor, but he's also got a ceiling," Sununu said as he pointed to Trump's large lead in the latest New Hampshire polls. "And when you look at the fact that well over 50% of the Republican core-based voter wants somebody else, the fact that in New Hampshire you can have independents that come out – I believe in record numbers – most of which won't vote for yesterday's news in terms of Donald Trump."
CLICK HERE TO GET THE FOX NEWS APP 
And the governor emphasized that "these candidates have a lot of opportunity to make up a lot of ground quickly."
New Hampshire's secretary of state announced last week that the date of the primary will be Jan. 23, eight days after the Iowa caucuses, which lead off the GOP presidential nominating calendar.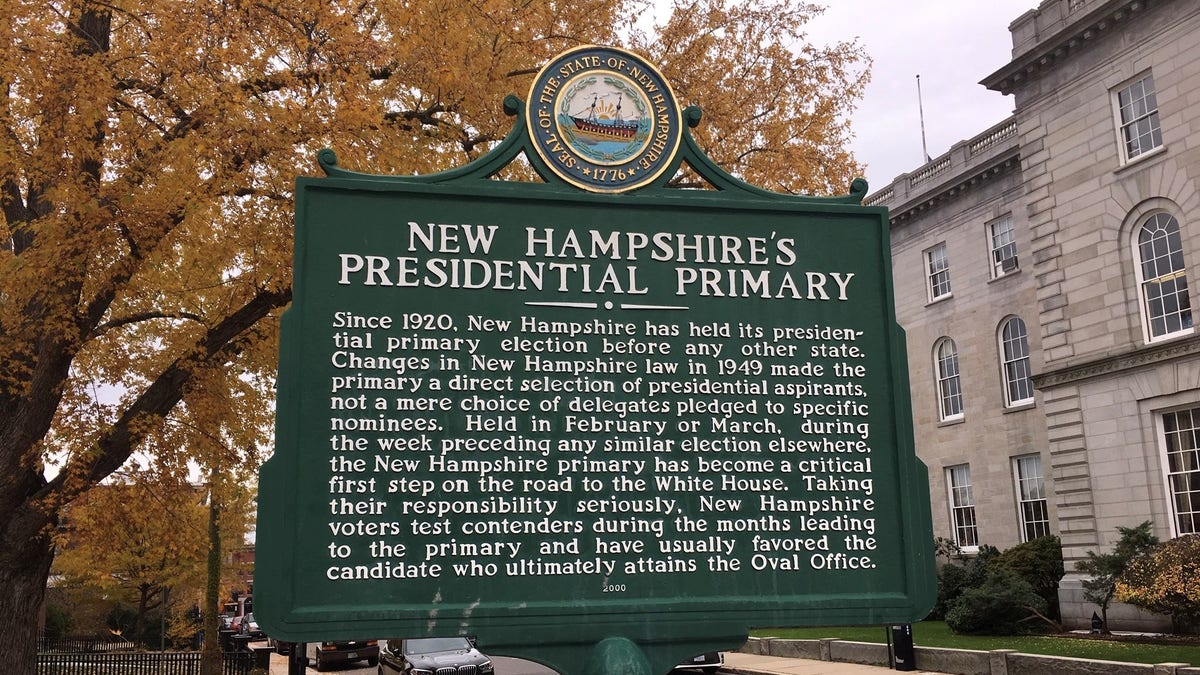 Granite State voters are known for traditionally being late deciders when it comes to their state's treasured first-in-the-nation presidential primary.
As for when New Hampshire voters will decide whom they'll back for president, the governor said, "They always make them after Thanksgiving, and I think this year even later than normal."
"I think a lot of folks are just going to wait and see where this thing goes in late December and early January and make up their minds," Sununu added.
Get the latest updates from the 2024 campaign trail, exclusive interviews and more at our Fox News Digital election hub.
[ad_2]

Source link