[ad_1]

Ron DeSantis' move to shut down pro-Palestinian campus groups is receiving pushback both from civil libertarian groups and at least one 2024 presidential hopeful.
Earlier this week, the American Civil Liberties Union (ACLU) filed a lawsuit against the Florida governor's administration arguing its demand for public universities to "deactivate" local Students for Justice in Palestine chapters is an attempt to "stifle" student speech protected by the First Amendment.
A spokesperson for the governor stood by DeSantis' decision in light of the lawsuit, saying he was right "to disband a group that provides material support to a terrorist organization." 
But a DeSantis' rival for the Oval Office, Vivek Ramaswamy, slammed the order as "utter hypocrisy," while a libertarian-leaning group that fights for free speech on college campuses is also weighing in critically of the move.
DESANTIS HIT WITH LAWSUIT OVER DEACTIVATION OF UNIVERSITY OF FLORIDA PRO-PALESTINIAN GROUP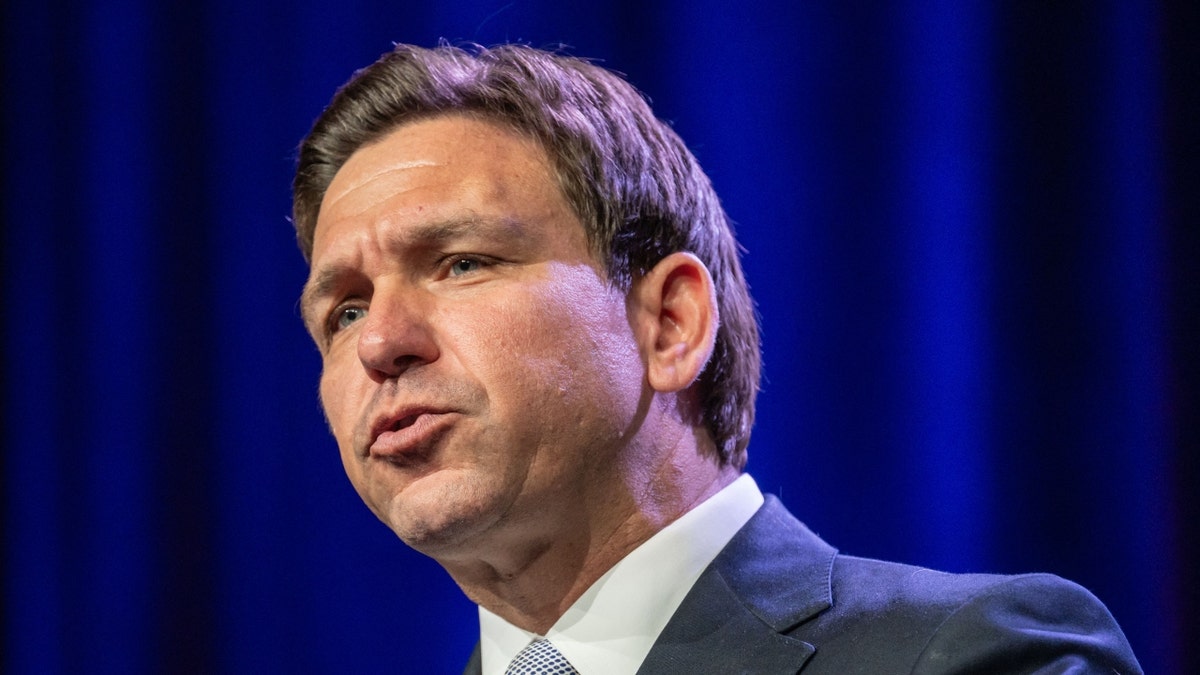 "Free speech doesn't just protect the ideas we love. It protects the ideas we hate," Ramaswamy told Fox News Digital in a statement. 
"The idiotic college 'pro-Palestine' student groups are dead wrong to excuse genocidal attacks against Jews and spout disgusting antisemitism, but one of the things that makes us different from Islamic terrorists is we don't silence dissent," he said. 
On Oct. 24, Chancellor Ray Rodrigues of the state university system, in consultation with DeSantis, sent a memo to all state university presidents, noting that, after the deadly Hamas attacks that terrorists labeled Operation Al-Aqsa Flood, the National Students for Justice in Palestine (National SJP) released a "toolkit" that refers to Operation Al-Aqsa Flood as "the resistance" and said, "Palestinian students in exile are PART of this movement, not in solidarity with this movement."
Having identified at least two local SJP chapters active in Florida schools, Rodrigues ordered that, because of National SJP's support of terrorism, those local chapters "must be deactivated."
FORMER ACLU PRESIDENT CAUTIONS THAT AMERICAN SELF-CENSORSHIP IS ERODING FREE SPEECH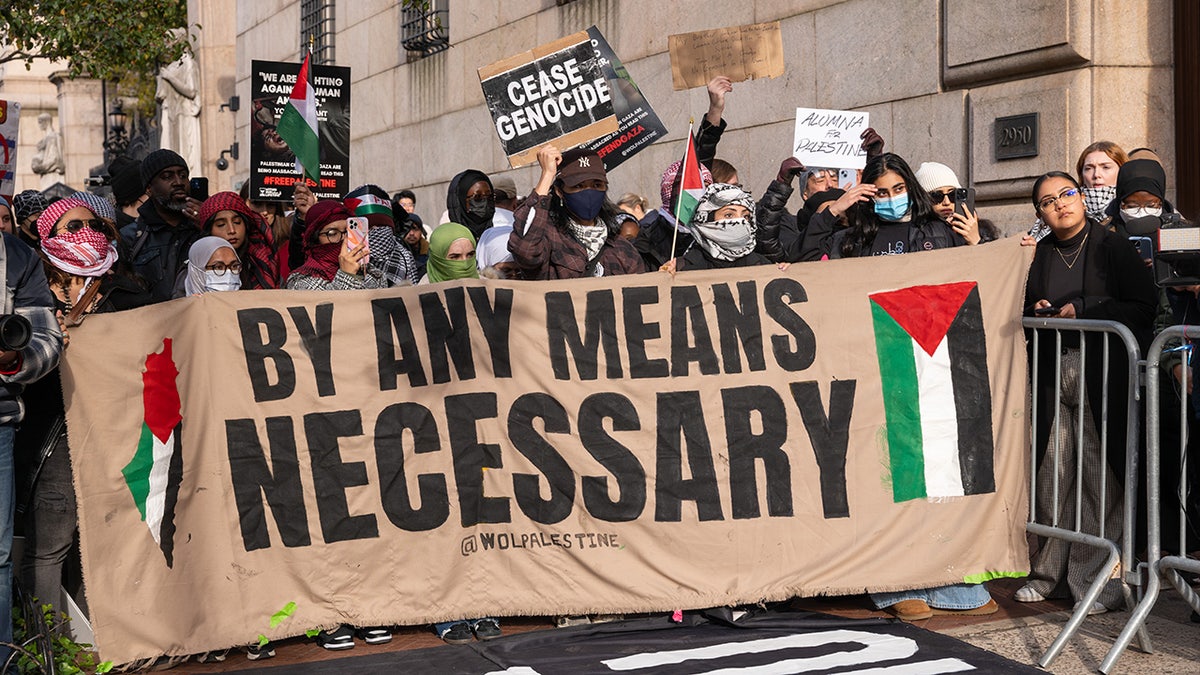 The chancellor anchored his "deactivation" order for the student groups with Florida law, which makes it a felony to "knowingly provide material support … to a designated foreign terrorist organization."
"Here, National SJP has affirmatively identified it is part of the Operation Al-Aqsa Flood, a terrorist-led attack," the chancellor said. 
The ACLU filed a lawsuit on behalf of an SJP chapter at the University of Florida (UF SJP), arguing the memo is "an attempt to stifle" students' speech protected by the First Amendment and "fosters an atmosphere of mutual suspicion."
DESANTIS REJECTS DEMS' CLAIM HE'S ACTING MORE LIKE PRESIDENT THAN GOVERNOR AFTER WEAPONRY SHIPPED TO ISRAEL
"UF SJP is fully autonomous from both NSJP and other SJP chapters around the country. The Chancellor's order provides no basis for attributing the speech of NSJP to Florida SJP chapters, including the UF SJP. Moreover, NSJP's independent political advocacy — no matter its viewpoint — is fully protected by the First Amendment," the ACLU said in a press release. 
"The deactivation order is an attempt to stifle student groups' pro-Palestine advocacy on campus at a time when the Palestine–Israel conflict is a matter of vital public discourse and concern." 
Ramaswamy called the memo "a shameful political ploy" by DeSantis "to ban the existence of pro-Palestinian student groups at Florida universities." 
"It's unconstitutional. It's utter hypocrisy for someone who railed against left-wing cancel culture," he said.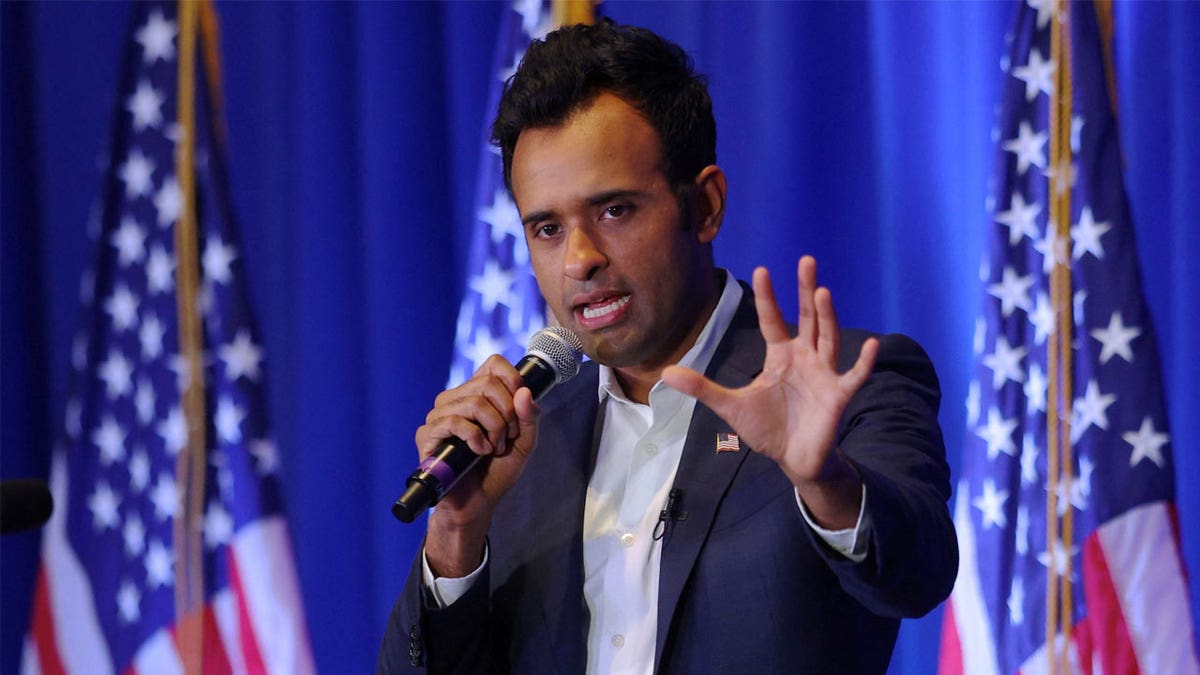 "Conservatives should be allowed to criticize BLM or vaccine mandates, and crazy liberals should be able to criticize Israel or the West even if they're dead wrong about it. If government can censor who can speak vs. not, the rest of it really doesn't matter: We're no different than those we pretend to fight." 
Adam Steinbaugh, an attorney for the free-speech advocacy nonprofit Foundation for Individual Rights and Expression (FIRE), seems to agree, arguing "advocacy alone" does not amount to providing "material support.
"Public universities are bound by the First Amendment and cannot derecognize a student organization because of its protected expression," said Steinbaugh. 
CLICK TO GET THE FOX NEWS APP
"Advocacy alone is not material support for terrorism and cannot be the basis to sanction students organizations." 
FIRE issued a previous warning in October when the memo was issued, saying "if it goes unchallenged, no one's political beliefs will be safe from government suppression." 
FIRE added there's no indication from the letter that any action from Florida's SJP groups "went beyond expression fully protected by the First Amendment." 
[ad_2]

Source link