A federal court rejected a legal challenge filed by a coalition of environmental advocacy groups earlier this year after the Biden administration approved a massive oil drilling project in Alaska.
Judge Sharon Gleason of the U.S. District of Alaska, who was appointed by former President Barack Obama in 2012, dismissed environmental groups' lawsuit challenging the proposed Willow project in Alaska's National Petroleum Reserve and ruled the federal government had properly conducted its relevant environmental analysis. 
The ruling, filed Thursday, paves the way for the project's developer, ConocoPhillips, to move forward with construction.
MASSIVE OIL PROJECT SPARKED CIVIL WAR WITHIN BIDEN ADMINISTRATION, LAWMAKERS SAY
"The court's decision confirms our confidence that the … review complied with all legal requirements," ConocoPhillips Alaska President Erec Isaacson said in a statement. "Willow underwent nearly five years of rigorous regulatory review and environmental analysis, including extensive public involvement from the communities closest to the project site.
"We now want to make this project a reality and help Alaskan communities realize the extensive benefits of responsible energy development. Now, more than ever, America's natural resource development needs to be prioritized to enhance our nation's energy security."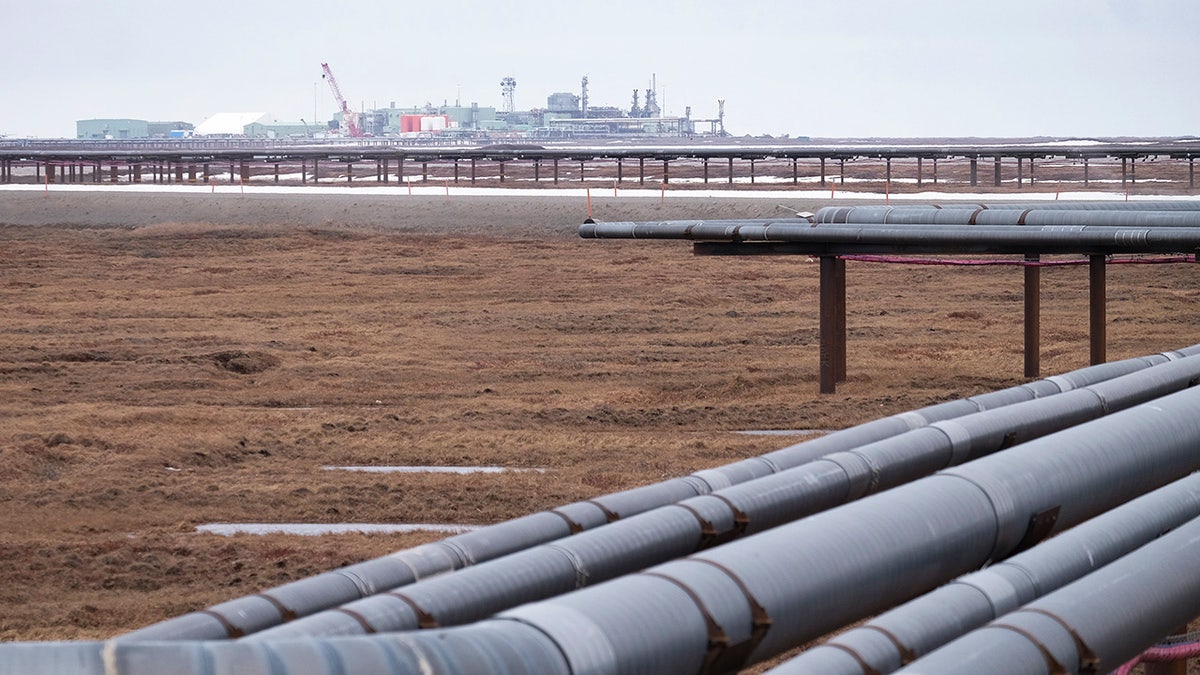 In March, after numerous delays, the Department of the Interior approved three of the five drilling sites that ConocoPhillips proposed for the Willow project. The oil drilling development, which is projected to produce 576 million barrels of crude oil over its 30-year lifespan, garnered widespread opposition from Democrats and environmentalists who argued it would accelerate global warming.
While the move was cheered by energy industry groups, the White House refused to take credit, instead saying it was forced to approve the project because ConocoPhillips legally held leases. President Biden said his "strong inclination was to disapprove of it across the board," but that government lawyers said a move to reject the project would be defeated in court.
AOC, TOP DEMOCRATS ISSUE STINGING REBUKE OF BIDEN OVER FAILED CLIMATE PROMISES
Just days after the approval, Earthjustice filed a lawsuit on behalf of the Natural Resources Defense Council, Center for Biological Diversity, Greenpeace USA, Defenders of Wildlife and Friends of the Earth, challenging the federal government's environmental review process for the project.
"This is a really sad decision for Arctic wildlife and the climate," Kristen Monsell, a senior attorney at the Center for Biological Diversity, said Thursday. The Willow project poses a clear threat to people and ecosystems, but the Biden administration approved this carbon bomb without properly accounting for that potential damage.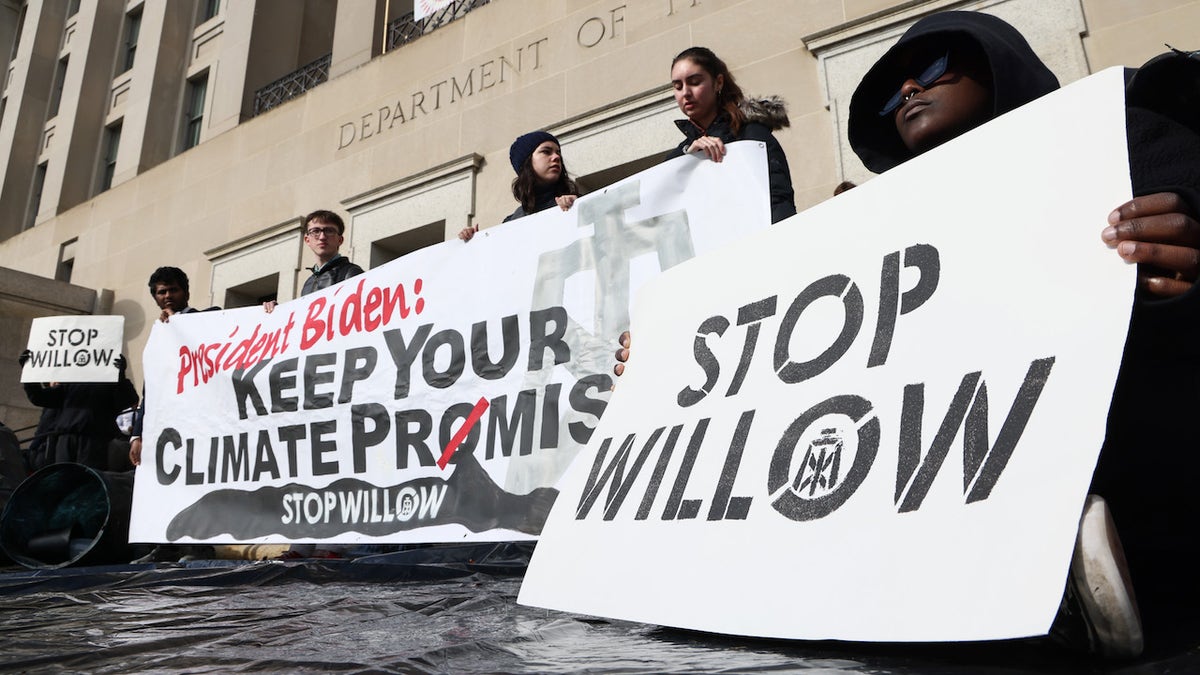 "Willow will add massive fossil fuel pollution to the atmosphere in the midst of a climate emergency and disrupt habitat for countless Arctic animals. We'll do everything in our power to keep fighting this nonsensical, harmful project."
Erik Grafe, deputy managing attorney in Earthjustice's Alaska office, added that the coalition of plaintiffs planned to appeal the decision.
CLICK HERE TO GET THE FOX NEWS APP
In addition to its projected oil production output, ConocoPhillips said it would create more than 2,500 construction jobs, 300 long-term jobs and deliver as much as $17 billion to local and federal taxpayers. The Willow project was endorsed by Alaska's bipartisan congressional delegation, Native Alaskan groups, the energy industry, labor unions and Alaska's state government.
Environmentalists and Democratic lawmakers, though, characterized the project as a "carbon bomb" and had urged Biden to reject its permits. It is estimated Willow will produce 278 million tons of greenhouse gas emissions over its lifespan, the equivalent carbon footprint of two million cars.