[ad_1]

Mississippi Attorney General Lynn Fitch has asked the state Supreme Court to set execution dates for two men on death row.
Fitch's office filed motions Thursday that asked the court to schedule executions for Willie Jerome Manning and Robert Simon Jr.
Manning, now 55, was convicted in 1994 on two counts of capital murder in the December 1992 killings of Mississippi State University students Jon Steckler and Tiffany Miller in Oktibbeha County. Simon, 60, and another man were convicted in the 1990 Quitman County slayings of a family of four.
MISSISSIPPI AG'S OFFICE RULES 3 POLICE SHOOTINGS WERE JUSTIFIED
Manning and Simon were close to being executed more than a decade ago, only to have stays issued by the courts.
Krissy Nobile, Manning's attorney and the director of the Mississippi Office of Capital Post-Conviction Counsel, said Manning's defense team petitioned in September for post-conviction relief based on "newly discovered evidence and scientific developments undermining Manning's conviction." Attorneys submitted the petition days before the U.S. Supreme Court denied a request to have evidence in the case tested at a specialized laboratory.
The state has not responded to that petition or considered the evidence, Nobile said.
"The State instead is steamrolling toward execution even though there is compelling evidence that Manning may, in fact, be innocent," Nobile said. "Executions are not the place to act first and ask questions later."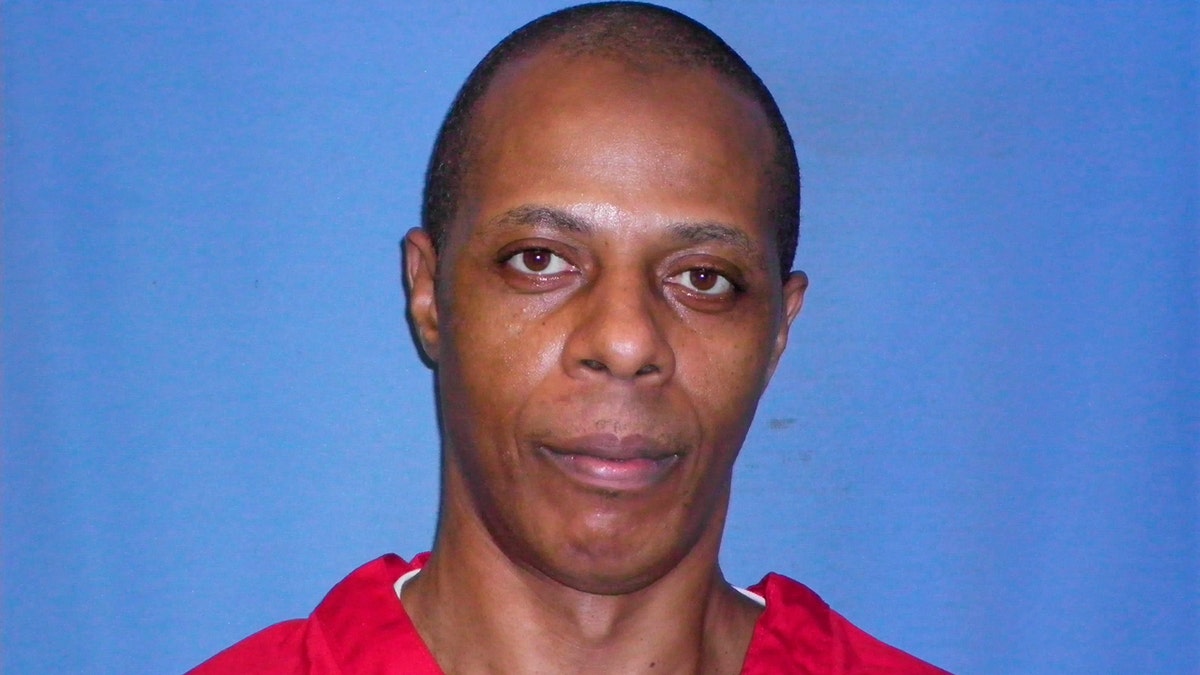 In 2013, shortly before Manning was scheduled to be executed, the U.S. Justice Department said there had been errors in FBI agents' testimony about ballistics tests and hair analysis in the case. Manning's attorneys asked the Mississippi Supreme Court to stop the lethal injection, and justices voted 8-1 to delay the execution to allow the testing of evidence.
Manning's attorneys said they hoped DNA testing would exonerate their client, who has maintained his innocence. In 2014, they sent a rape kit, fingernail scrapings and other items to a laboratory. In 2022, a majority of state Supreme Court justices wrote that Manning received "allegedly inconclusive results" after six years of fingerprint analysis and DNA testing.
Manning's attorneys asked an Oktibbeha County circuit judge for permission to send items to a more specialized lab. The judge denied that request, and the ruling was upheld by the Mississippi Supreme Court.
OKLAHOMA PAROLE BOARD WILL RECOMMEND CLEMENCY FOR INMATE WHO INSISTS DOUBLE HOMICIDE WAS IN SELF-DEFENSE
Nobile called into question the reliability of hair analysis and firearms identification used at Manning's trial. She also said witnesses who had been incarcerated admitted their testimony was fabricated in exchange for money and sentence reductions.
Simon was just hours away from execution in May 2011 when a federal appeals court ordered a stay to ruling on a mental disability claim, the Northeast Mississippi Daily Journal reported. The claim was later rejected.
An attorney listed for Simon, Johnnie E. Walls Jr., did not immediately respond to a phone message Friday.
Fitch's separate motions called for the Mississippi Supreme Court to set the execution dates within the next 30 days. The motions say "no legal impediment exists" and since both Manning and Simon have "exhausted all state and federal remedies, this court should set an execution date."
CLICK HERE TO GET THE FOX NEWS APP
The motions were still pending before the court on Friday.
[ad_2]

Source link