[ad_1]

Capitol Hill is breathing a sigh of relief as lawmakers jet back to their home states for the Thanksgiving holiday after a grueling 10 weeks full of late-night votes and, toward the end, increasingly testy exchanges. 
It's tested the mettle of newly minted Speaker Mike Johnson, R-La., whose leadership victory temporarily appeared to unite what's been a highly divided House GOP Conference this year.
But months-old fractures, particularly over government spending, have continued to widen three weeks into Johnson's speakership – despite scoring some key victories so early in his tenure.
WHEN IT COMES TO THE NEXT SHUTDOWN FIGHT IN CONGRESS, SILENCE IS GOLDEN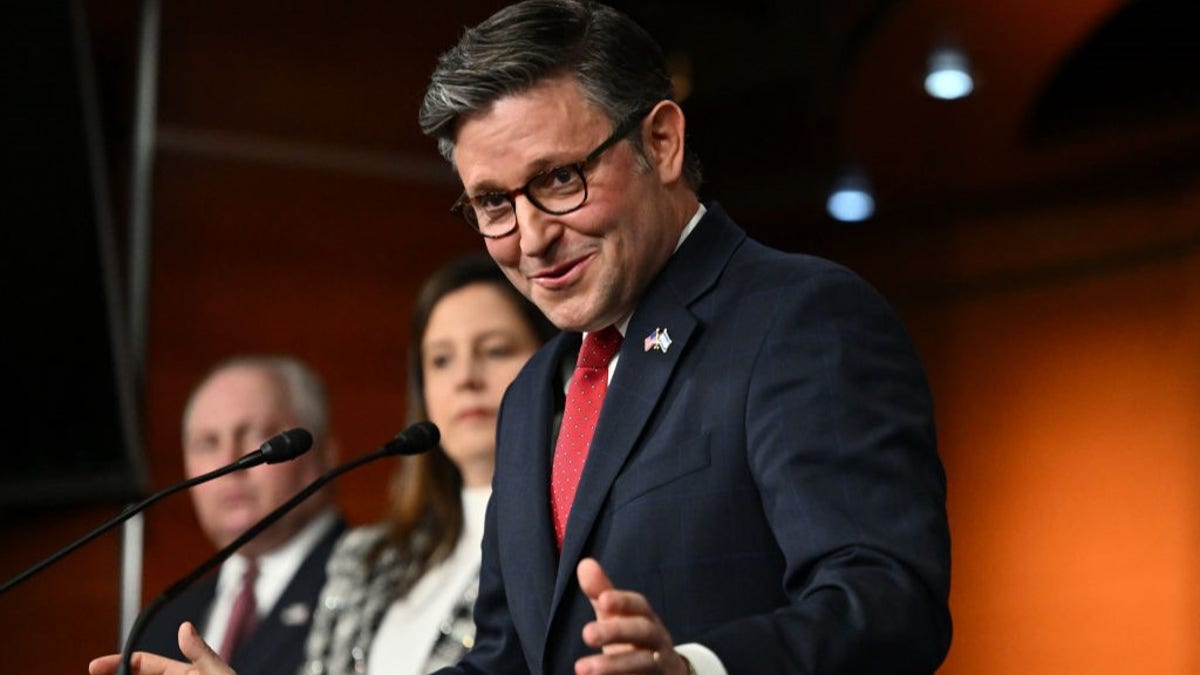 Johnson managed to usher through the House an Israel aid bill without President Biden's request for additional billions toward Ukraine, Taiwan and his own border policies, and offsetting the $14.3 billion aid with money the president allocated toward the IRS.
He also led Congress to avoid a government shutdown by passing a "clean" extension of last year's federal funding along bipartisan lines ahead of the Friday fiscal deadline. 
It was the latter move that helped fuel a rebellion within his own party on Thursday – from both hardline conservatives who felt betrayed by the measure and moderates who were sick of being forced into politically difficult votes by the right flank's demands.
HOUSE ENDS WEEK BEHIND SCHEDULE WITH DAYS UNTIL POSSIBLE GOVERNMENT SHUTDOWN
The tricky dynamics preceded Johnson's speakership – and fueled ex-Speaker Kevin McCarthy's historic ouster – but don't appear to be easing yet. 
A group of 19 conservatives and moderate Republicans joined Democrats to tank a procedural vote on the spending bill dealing with the Departments of Justice and Commerce on Wednesday. Before this year, such a vote – known as a rule vote – had not failed in two decades.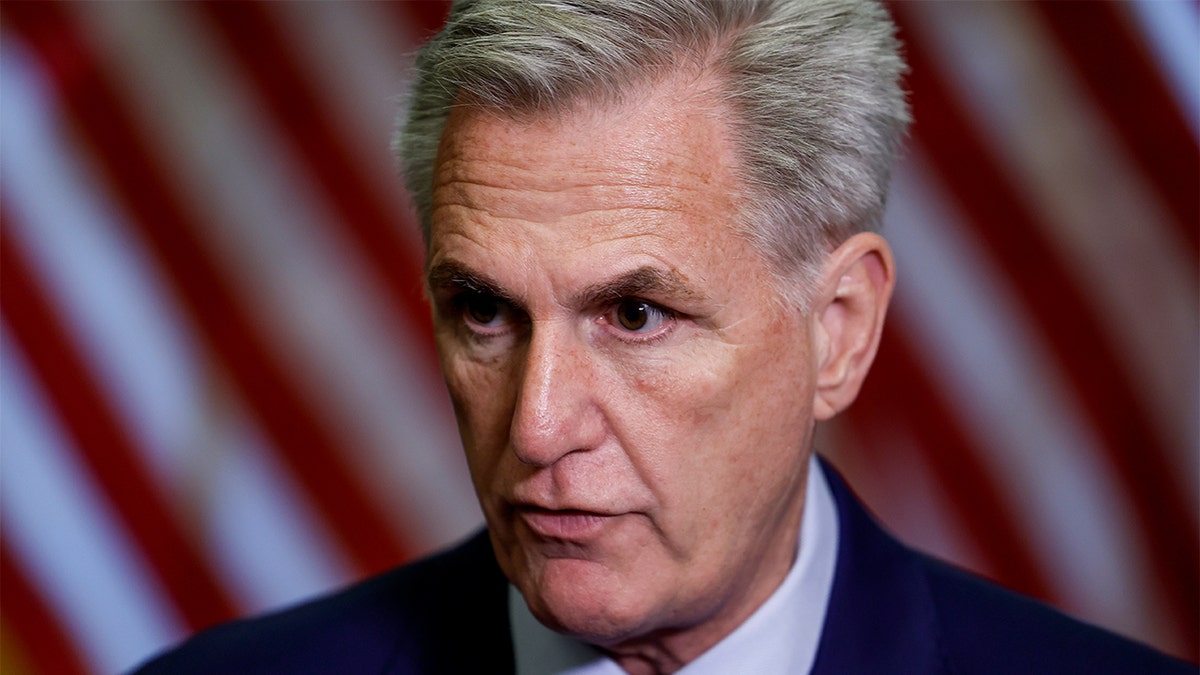 House Freedom Caucus Chair Scott Perry, R-Pa., called the spending bill "weak" and added, "We want the message to be clear to the American people and to our leadership. We are done with the failure theater here."
Rep. Nick LaLota, R-N.Y., one of the moderate Republicans who voted against the rule, argued it would not get enough votes to pass anyway and "would cut important funding to my district's Law Enforcement."
"I voted 'no' on its rule because we need to stop wasting time with doomed bills & draft ones which can pass the House & don't disproportionately hurt my district," he wrote on social platform X.
SPEAKER JOHNSON ROLLS OUT PLAN TO AVOID GOVERNMENT SHUTDOWN, PREVENT 'SPENDING MONSTROSITY'
Similar divisions forced House GOP leaders to reschedule and scuttle other key spending bills multiple times over the last two weeks.
"I think there's a honeymoon period here. I'm not sure how long it lasts," Rep. Thomas Massie, R-Ky., said last week after the second of two spending bills was pulled. "With what's going on on the floor today, I think that indicates the honeymoon might be shorter than we thought."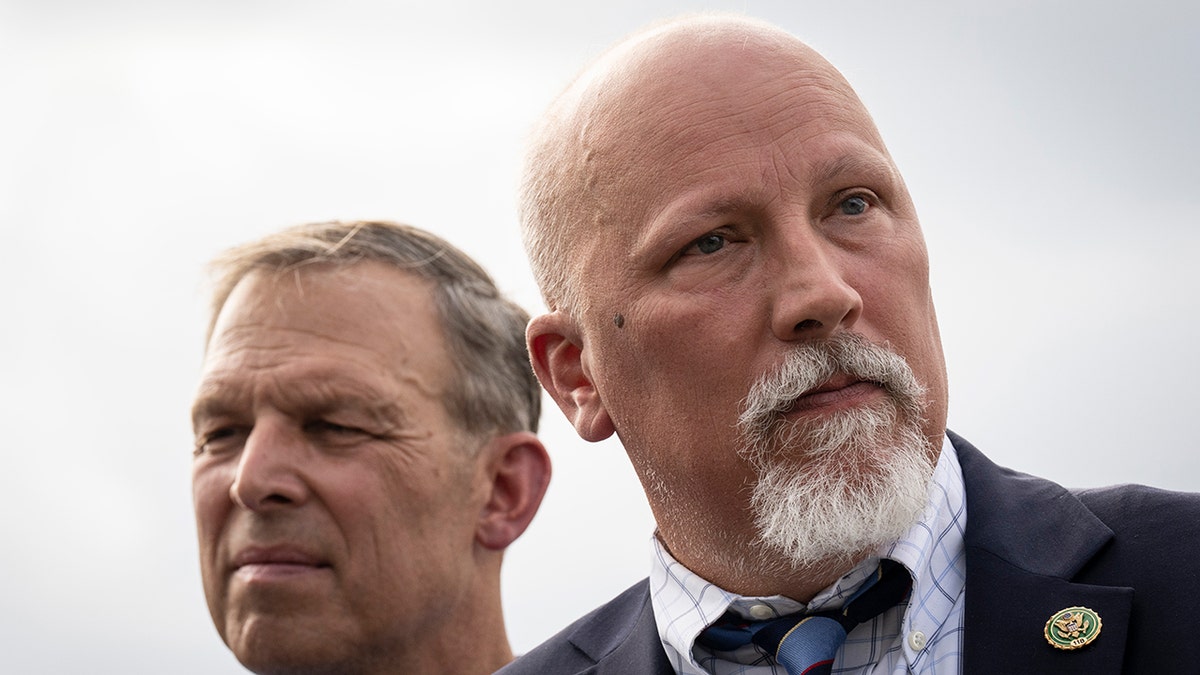 Meanwhile, tensions over McCarthy's ouster last month reached yet another boiling point this week when Rep. Tim Burchett, R-Tenn., one of eight GOP lawmakers who voted to remove McCarthy as speaker, accused the ex-leader of elbowing him in the kidney while passing him in the hall.
CLICK HERE TO GET THE FOX NEWS APP
McCarthy denied attacking Burchett and said he only accidentally bumped into him.
The House returns on Nov. 28 after the Thanksgiving break.
The House had been in session at least part of every week since Sept. 12 when they returned from August recess. A planned two-week district work period in October was canceled due to needing more time to work on government funding. 
[ad_2]

Source link