A Republican House lawmaker who is co-chair of the Northern Border Security Caucus is warning that the U.S.-Canada border is "virtually unwatched" and being overlooked in Washington D.C., in part due to the ongoing crisis at the southern border.
Rep. Mike Kelly, R-Pa., spoke to Fox News Digital days after he testified to the House Judiciary Committee about the threats and challenges posed by the northern border, which is relatively unpatrolled when compared to the southern border.
"I wanted them to understand that we have a 5,500–mile border, the longest contiguous border in the world, to our north, and it is virtually unwatched right now," he said.
NORTHERN BORDER SEES MIGRANT SURGE FROM DOZENS OF COUNTRIES; MORE THAN LAST 10 YEARS COMBINED 
The numbers seen at the U.S.-Canada border are eclipsed by the enormous numbers seen at the besieged southern border, where there were over 2.4 million migrant encounters in FY23. 
In the north, there were just 189,402 in FY 23, but that's a sharp increase from the just 27,000 seen in FY 21 and 109,535 in FY22. Border officials have been sounding the alarm over the sharp increase, with the head of the Swanton Sector calling for additional help this year.
BIDEN ANNOUNCES NEW NORTHERN BORDER DEAL, FENTANYL COALITION WITH CANADA AS IMMIGRATION CRISIS RAGES
In that sector, agents have seen encounters from 76 different countries, and numbers have surpassed the last 10 years combined.  Now, with a hemisphere-wide movement of migrants, more people are trying to get in through the U.S.-Canada border, first by flying up to Canada from South America and then moving into the U.S.
"You don't have to worry about coming through a jungle, you just walk across," he said. "There's not a river that you have to get across, there's really nothing there to keep people from coming over." 
Kelly has pointed to stats that show that 55% of all illegal drug seizures by weight have come in through the northern border and that while numbers of border encounters and drug smuggling have increased, staffing has remained consistent since 2009.
Meanwhile, Kelly has noted the vast majority of the 564 terror watch list encounters in FY23 which occurred at ports of entry last year were at the northern border. He said that there was one 500-mile area where there was only one Border Patrol official keeping an eye on it.
ARIZONA REP. BIGGS RAISES ALARM ABOUT UNATTENDED PORTS OF ENTRY 'LEFT OPEN' AT US-CANADA BORDER
Republicans have stressed the dangers of deadly drugs like fentanyl and, more recently due to the Hamas terror attack against Israel, the risk of terrorists and criminals coming to the U.S. through the southern border. Kelly says that risk is present in the north too.
"We're under this open border situation, and it's getting worse and worse, and I think the drawbacks of it is some of the worst criminals in the world are coming into our country, people who are dealing in narcotics are coming in, they're coming in from all over. And this is destroying a lot of our own culture, our own people," he said. "And I just can't imagine why there's no concern about it."
"Nobody talks about the northern border. They just don't," he said.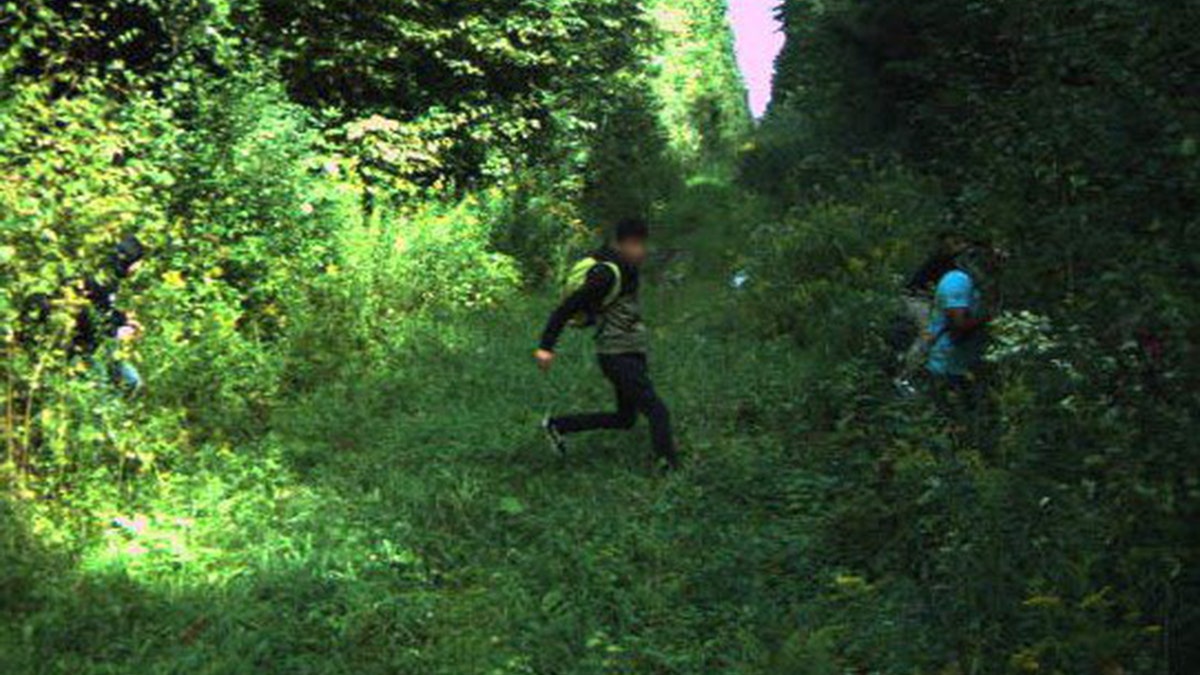 Kelly founded the Northern Border Security Caucus in February with Rep. Ryan Zinke, R-Mont., and he has introduced a resolution that would call on DHS to develop a formal plan to secure the northern border.
The Biden administration has also acknowledged the northern border in its security plans. It announced a new border deal with Canada in this spring, meaning that migrants who attempt to cross illegally between ports of entry into either country will be returned. Officials hoped it would deter illegal migration at the U.S.-Canada border, but Kelly dismissed it as "optics."
Kelly said that there needs to be a focus both on the threats faced at the border, and there needs to be more support for the Customs and Border Protection (CBP) staff, as well as improved policies.
"The staffing issue to begin with. But then an immigration policy that would make more sense we've been struggling with this for years," he says. "We can't seem to get anything done that is politically acceptable, which is, I think, a dangerous path to go down."
CLICK HERE TO GET THE FOX NEWS APP
He said that he believed eventually people will register the threats at the northern border, but he wants that to happen now.
"At some point, people are going to start talking about the number of deaths from fentanyl and other drugs that are streaming into the country up in the northeast. And they're going to say 'why wasn't somebody doing something about it?' And the answer is, well, we were trying to, but we couldn't get any traction on it."