A federal judge in Miami sided with Florida Gov. Ron DeSantis in the transgender athlete debate, upholding a ban on biological males competing with female sports teams. 
DeSantis, now running for president in 2024, signed the Fairness in Women's Sports Act back in 2021, championing the legislation for empowering women and girls in Florida to continue to "compete on a level playing field" and ensuring "opportunities like college scholarships will be protected for female athletes for years to come." 
Also known as SB 1028, DeSantis said the state law was based off "biology, not based off ideology." 
In a 39-page decision dated Monday, U.S. District Judge Roy Altman, an appointee of former President Trump, determined that the law, which "separates public-school sports teams by biological sex," does not violate the Equal Protection Clause of the Fourteenth Amendment of the U.S. Constitution because it is "sex-based classifications are substantially related to the state's important interest in promoting women's athletics."
WHITE HOUSE PUNTS ON 'YES OR NO ANSWER' TO TRANSGENDER ATHLETES PLAYING FEMALE SPORTS
A Broward County teen student, identified in court documents as D.N., had brought a lawsuit through the Washington, D.C.-based group Human Rights Campaign challenging the constitutionality of the law. Altman acknowledged on Monday that the plaintiff is "right to say that the statute treats transgender girls differently from both cisgender girls and transgender boys." Under the law, the judge noted, "biological females (whether cis or trans) can play on both girls' and boys' sports teams."
"Transgender girls, by contrast, considered male by birth, cannot play on girls' sports teams," Altman wrote. "But not all gender-based classifications violate the Equal Protection Clause." 
The judge also rejected the student's arguments that the law violated Title IX, a federal statute that prohibits sex-based discrimination on the part of educational institutions that receive federal aid, and Altman shot down D.N.'s claim with prejudice that the legislation violates the due process right to privacy.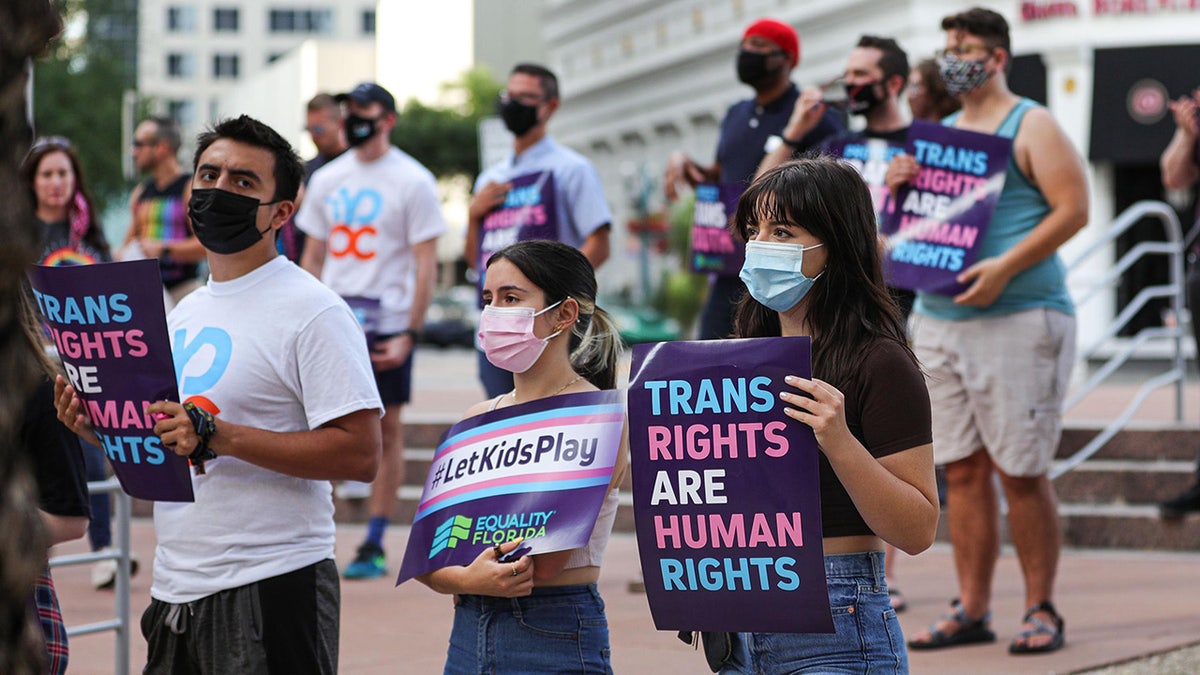 Altman had tabled the lawsuit to wait for a ruling in the U.S. Court of Appeals for the Eleventh Circuit regarding application of the state's transgender bathroom law in St. John's County, the Orlando Sun-Sentinel reported. That court ruled Title IX's reference to "sex" does not include "gender identity." 
'THAT IS A FRAUD': GOV. DESANTIS CALLS OUT LIA THOMAS, BIOLOGICAL MEN COMPETING IN WOMEN'S SPORTS
The judge noted the Broward County student "argues that the 'Defendants' enforcement of the law would require Plaintiff to disclose sensitive medical information that would otherwise not be available, including to third parties, parents and other students who might file claims under this law." "This potential injury — if we can call it that — is so speculative (and lies so far down a hypothetical chain of imaginary future events) that it cannot support D.N.'s Article III standing here," Altman wrote.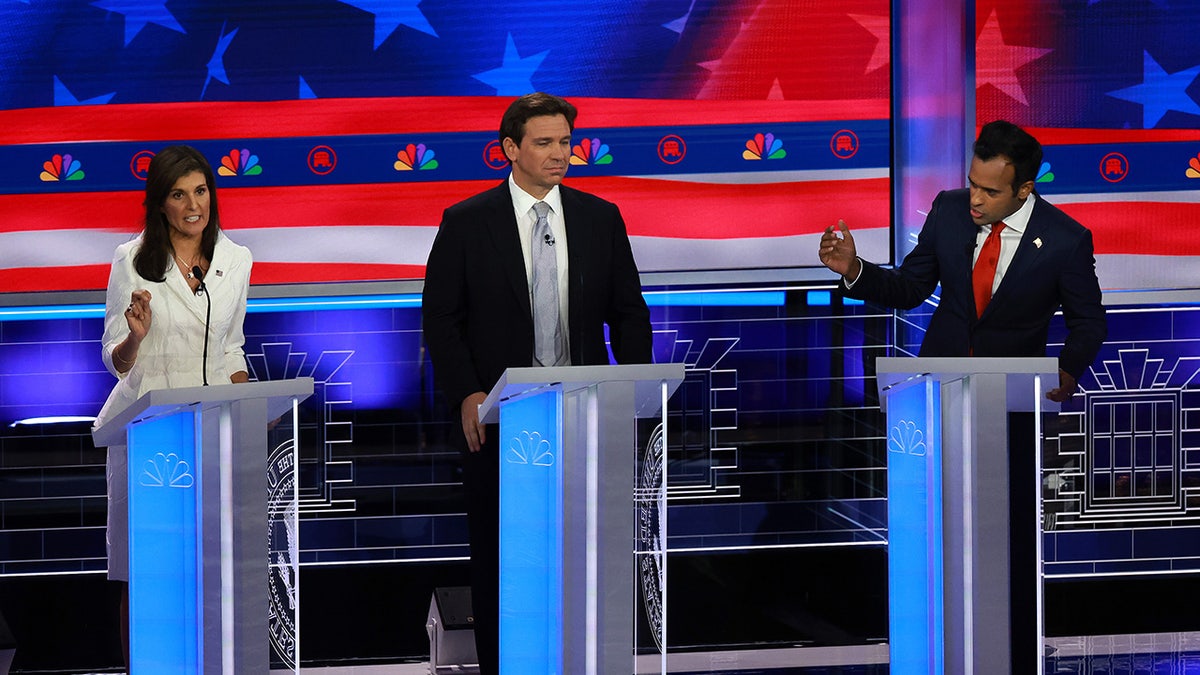 The judge gave the teen, as well as the student's parents signed on as co-plaintiffs, until Nov. 21 to file an amended complaint that demonstrating how "Title IX prohibits the state from treating D.N., as a biological male, differently than biological females." Altman wrote that the student, who played on a girls' soccer team in middle school but was prevented from joining the girls' high school team due to the legislation, could refile the equal protection claim arguing for "discriminatory animus."
In a public rebuke of DeSantis, who is named as the main defendant in the lawsuit, the Broward County School Board issued a statement when the law was first signed in June 2021, saying it "prides itself on being welcoming, affirming, and inclusive for all students, including all members of the LGBTQ+ community." The school board proclaimed, "transgender youth are among the most misunderstood and marginalized within our schools and community."
CLICK TO GET THE FOX NEWS APP
The Human Rights Campaign told the Sun Sentinel its litigation team "is actively working with the plaintiffs on potential next steps."