Former President Donald Trump is calling for the United Auto Workers (UAW), the nation's leading auto union, to make opposing electric vehicle (EV) mandates a key priority in ongoing labor negotiations.
Trump said repealing EV mandates should be the UAW's top, non-negotiable demand and that such policies would destroy the U.S. auto industry. Trump shared the statement with progressive nonprofit More Perfect Union, which is collecting lawmaker responses to the labor talks. 
Trump's comments come amid a looming autoworker strike that experts say could devastate the economy.
"The best interests of American workers have always been my number one concern," Trump said in his statement to More Perfect Union. "That is why I strongly urge the U.A.W. to make the complete and total repeal of Joe Biden's insane Electric Vehicle mandate their top, non-negotiable demand in any strike.
REPUBLICANS TO FORCE FLOOR VOTE REVERSING CALIFORNIA'S ELECTRIC VEHICLE MANDATE
"If that disastrous Biden policy is allowed to stand, the U.S. auto industry will cease to exist, and all your jobs will be sent to China," he added. "That's why there's no such thing as a 'fair transition' to all electric cars. For the American Autoworker, that's a transition to Hell. Nothing is more important than terminating this job-crushing mandate."
The former president added that President Biden sold autoworkers out to "appease the environmental extremists in his party." 
"Do not surrender! Stand strong against Biden's vicious attack on American Labor and American Autoworkers," Trump said. "And if you want more jobs, higher wages, and soaring pensions, vote for President Trump and have your leaders endorse me. If they don't, drop out of the Union and start a new one that's going to protect your interests right. I delivered for you before, and I will deliver for you again."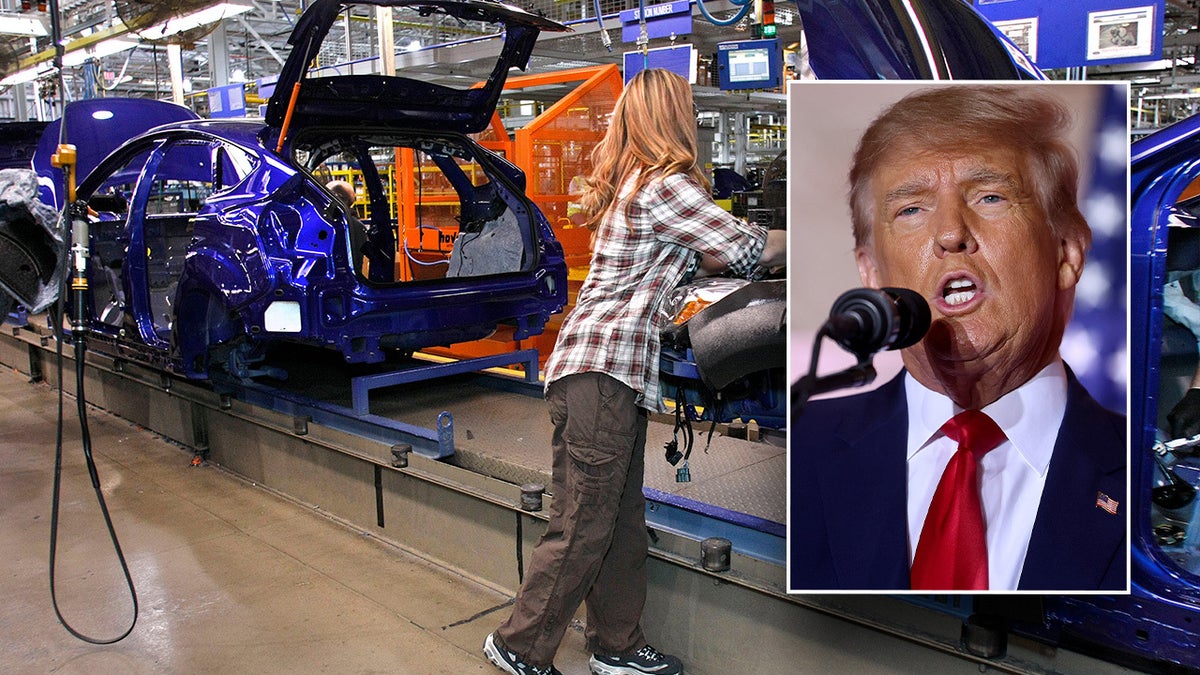 The UAW is threatening to hold strikes at each of the three major U.S. automakers — General Motors, Ford and Stellantis — if new contracts aren't agreed upon by Thursday at 11:59 p.m. Such an action would represent the union's first-ever strike at all three automakers simultaneously. 
MORE THAN 150 REPUBLICANS UNITE TO CONDEMN BIDEN'S 'ILL-CONSIDERED' ELECTRIC VEHICLE PUSH
According to UAW President Shawn Fain, the strike would initially be targeted at a few factories. However, he has said at some point all 146,000 UAW members could walk out of their jobs if negotiations don't progress.
"If the companies continue to bargain in bad faith or continue to stall or continue to give us insulting offers, then our strike is going to continue to grow," Fain said in a video message to UAW members Wednesday.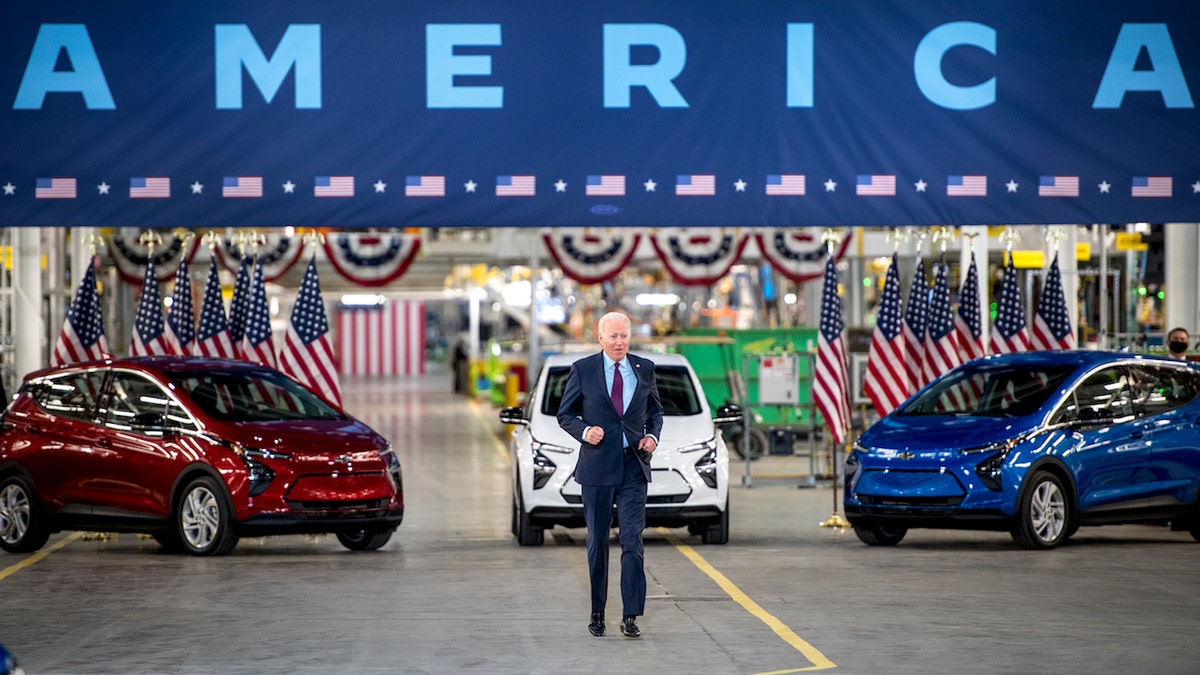 CLICK HERE TO GET THE FOX NEWS APP
As of the recording of the message, the UAW and automakers appeared to be far apart on key contract details, though both sides had made compromises to move closer.
While the union originally began negotiations asking for 40% raises over four years, it has since lowered that request to 36%. The UAW is also asking for the reinstatement of cost-of-living pay raises, a 32-hour week with 40 hours of pay, the restoration of traditional defined-benefit pensions for new hires and pension increases for retirees.
The Associated Press contributed to this report.