Four hundred government officials from 40 departments and agencies within President Biden's administration signed a letter opposing the president's handling of the Israel-Hamas war and demanded a cease-fire.
The Tuesday letter, first reported by the New York Times, includes officials from the State Department, White House, National Security Council and the Justice Department. The signatories of the letter remained anonymous to protect against professional retaliation.
"We call on President Biden to urgently demand a cease-fire; and to call for de-escalation of the current conflict by securing the immediate release of the Israeli hostages and arbitrarily detained Palestinians; the restoration of water, fuel, electricity and other basic services; and the passage of adequate humanitarian aid to the Gaza Strip," the letter reads, in part.
Biden and other Western leaders have pushed back on calls for a cease-fire in Gaza, arguing it would only serve to benefit Hamas terrorists. Biden's administration has instead pushed for humanitarian pauses in the fighting, which Israel has agreed to.
HAMAS TELLS NY TIMES IT HOPES WAR WITH ISRAEL IS 'PERMANENT,' PAPER SAYS HAMAS NOT INTERESTED IN GOVERNING
The White House has yet to respond to the letter.
So far, French President Emmanuel Macron is the only major Western leader to call on Israel to implement a cease-fire. He later clarified his remarks on Monday, however, saying he still believed Israel has a right to defend itself.
NEWSROOMS PRESSURED BY PRO-PALESTINIAN LEFT OVER COVERAGE OF ISRAEL WAR WITH HAMAS
The disagreement within Biden's administration mirrors friction within the Democratic Party regarding the Israel-Hamas conflict. Several radical progressives within Biden's party have decried Israel as an "apartheid state" and argue the war in Gaza is a "genocide" against Palestinians.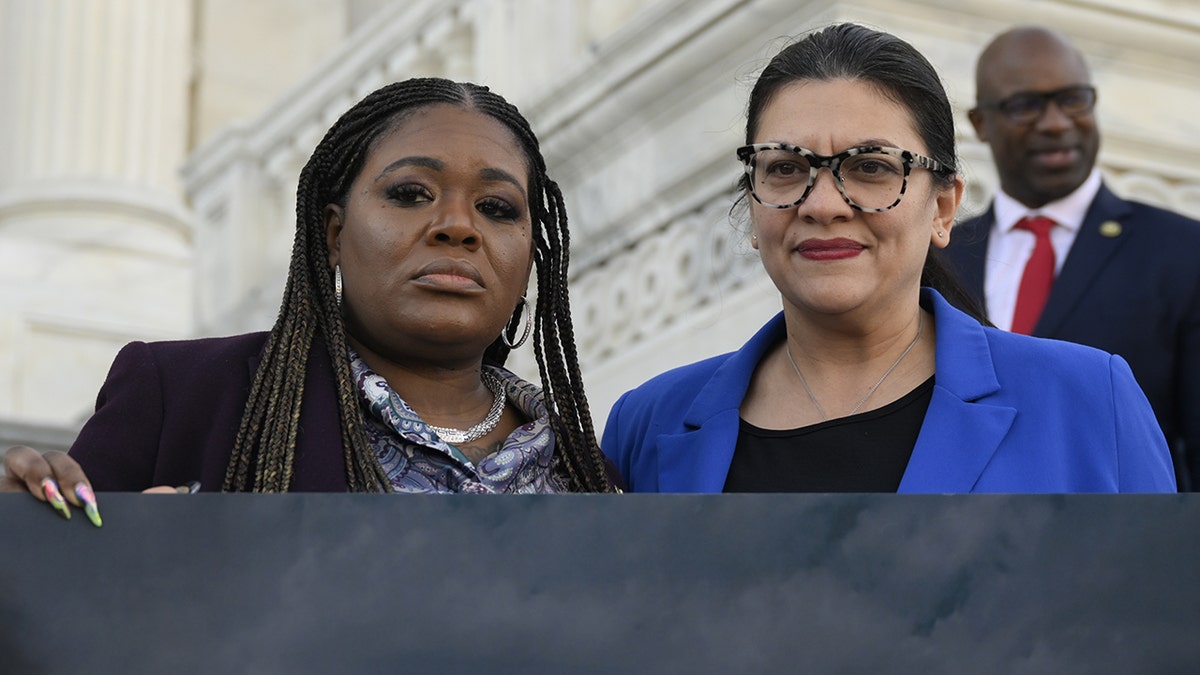 Rep. Rashida Tlaib, D-Mich., faced a public rebuke from the House of Representatives for her comments on Israel last week.
CLICK HERE TO GET THE FOX NEWS APP 
Israel's war against Hamas is coming to a head this week as Israeli forces surround Al-Shifa Hospital, the largest medical facility in the Gaza Strip. Israel says Hamas has entrenched its headquarters beneath the hospital.
Fox News' Gillian Turner contributed to this report