[ad_1]

The Biden administration launched an investigation late Thursday into six top U.S. universities and one local school district over alleged antisemitic and anti-Muslim discrimination.
The Department of Education's Office for Civil Rights said in an announcement that five of the complaints launched Thursday evening allege antisemitic harassment while the other two allege anti-Muslim harassment. The list of schools include three Ivy League colleges — University of Pennsylvania, Columbia University and Cornell University — in addition to Lafayette College, Wellesley College, Cooper Union and the Maize Unified School District in Kansas.
"Hate has no place in our schools, period," Education Secretary Miguel Cardona said in a statement. "When students are targeted because they are — or are perceived to be — Jewish, Muslim, Arab, Sikh, or any other ethnicity or shared ancestry, schools must act to ensure safe and inclusive educational environments where everyone is free to learn." 
"These investigations underscore how seriously the Biden-Harris Administration, including the U.S. Department of Education, takes our responsibility to protect students from hatred and discrimination," Cardona continued.
MIT FACES BACKLASH FOR NOT EXPELLING ANTI-ISRAEL PROTESTERS OVER 'VISA ISSUES': 'WHO IS IN CHARGE?'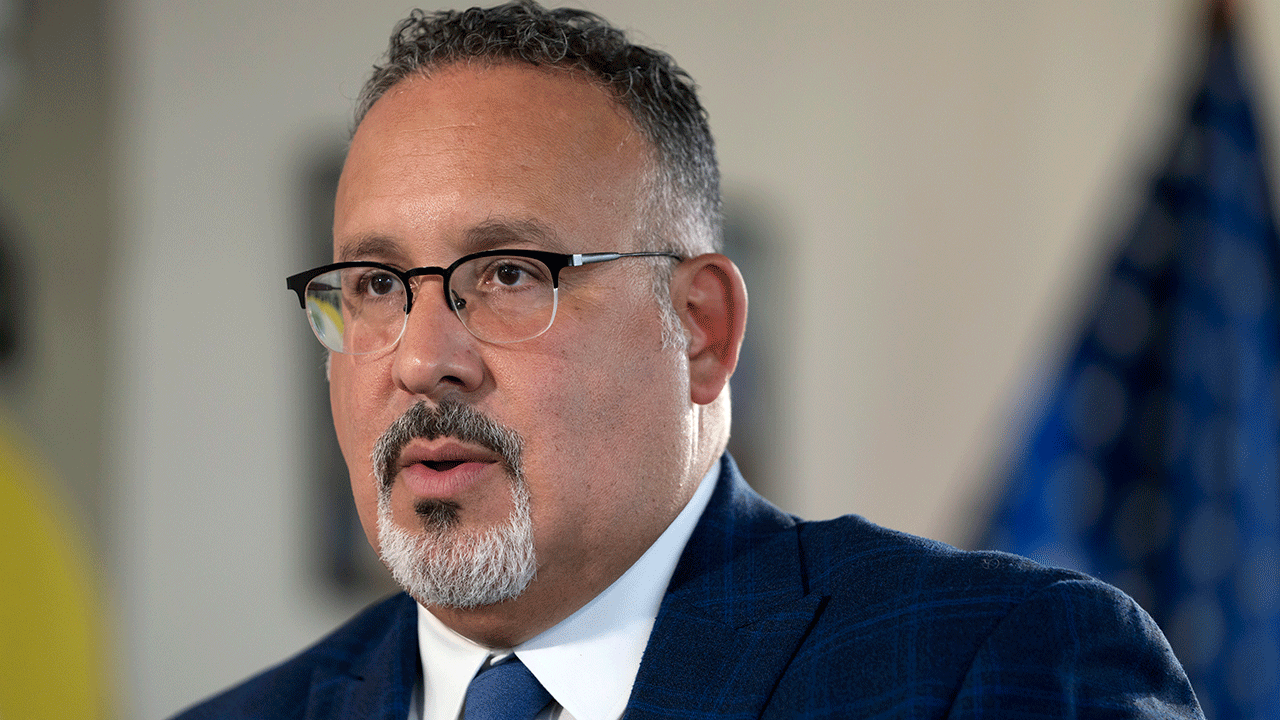 Assistant Secretary of Education for Civil Rights Catherine Lhamon added that the agency recognizes the "fear students and school communities experience as hate proliferates in schools."
Thursday's announcement comes amid an uptick in anti-Israel and pro-Palestinian protests on college campuses nationwide in the aftermath of Hamas militants' surprise attack on innocent Israeli civilians on Oct. 7. Several protests have turned violent and Jewish students have reported feeling fearful attending classes or walking on campus.
"We have received the letter from the Department of Education and look forward to cooperating fully with the Department," a University of Pennsylvania spokesperson said in a statement shared with Fox News Digital. "The University is taking clear and comprehensive action to prevent, address, and respond to antisemitism, with an action plan anchored in the National Strategy to Counter Antisemitism."
"President Magill has made clear antisemitism is vile and pernicious and has no place at Penn; the University will continue to vigilantly combat antisemitism and all forms of hate," they added.
DOZENS OF PRO-PALESTINIAN UNIVERSITY STUDENT CHAPTERS CELEBRATE ATTACK ON ISRAEL: 'NOT UNPROVOKED'
Alleged antisemitism on the University of Pennsylvania's campus in the wake of the Oct. 7 attacks has led to multiple high-profile donors halting their giving to the school. And earlier this month, the school notified the FBI of threatening messages its staff members received targeting the university's Jewish community.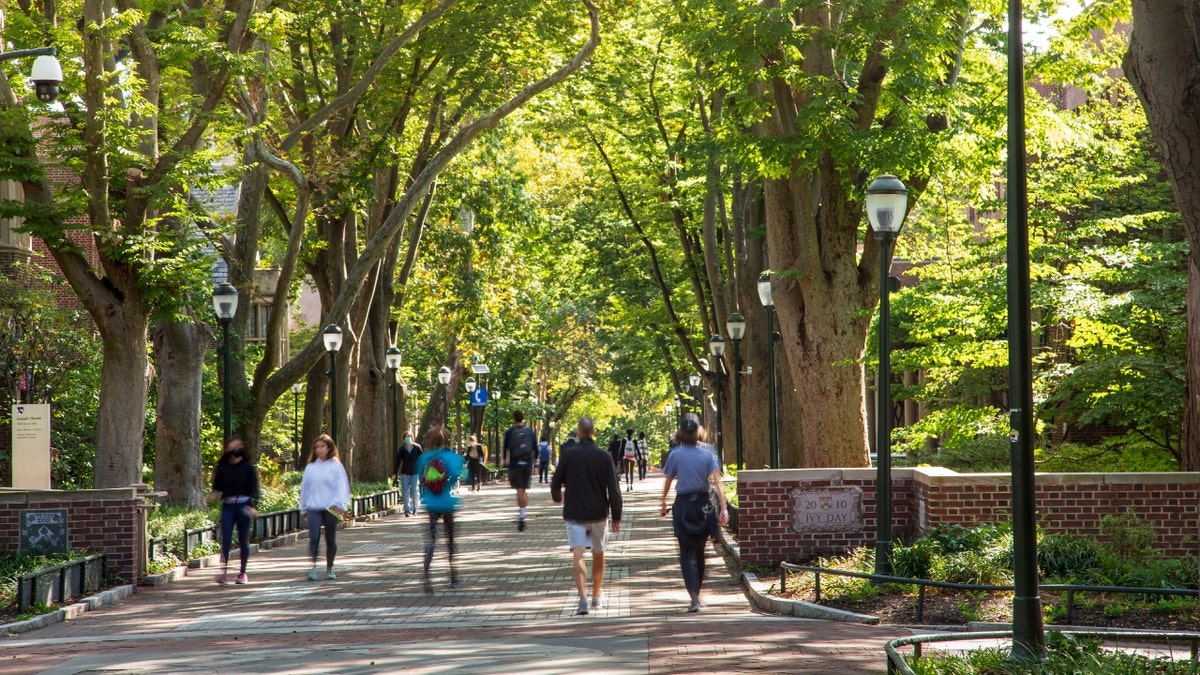 Columbia and Cornell, the two other Ivy League colleges on the Education Department's list, declined to comment.
"On Thursday morning, Nov. 16, the College received notification from the OCR of this complaint," Lafayette College spokesperson Scott Morse told Fox News Digital. "We do not know why the OCR decided to include the College in this investigation. To the contrary, as recently as last week, students of differing views shared a peaceful gathering on campus to honor all those who have died in the recent violence in the Middle East." 
"This event was typical of how our campus community has acted with care and kindness during this time," he said. "The College maintains a firm stance against antisemitism, Islamophobia, and hate speech of any kind. The College is cooperating and will continue to cooperate fully with the DOE in their investigation."
UPENN DONOR YANKS FINANCIAL SUPPORT OVER SCHOOL'S 'UNWILLINGNESS TO CALL OUT EVIL' AFTER HAMAS ATTACK
A Wellesley College spokesperson said in a statement that it was informed by the Education Department that it was under investigation as a result of a complaint filed last month by two large Jewish student groups. On Oct. 19, the Louis D. Brandeis Center for Human Rights Under Law and the Jewish on Campus organization requested a federal civil rights investigation into an alleged antisemitic email that was blasted to students.
The Boston Globe reported that, after college administrators met with those responsible for the email, a subsequent apology was sent to students. However, one of the students responsible later said the apology was only made because administrators had "a gun to her head."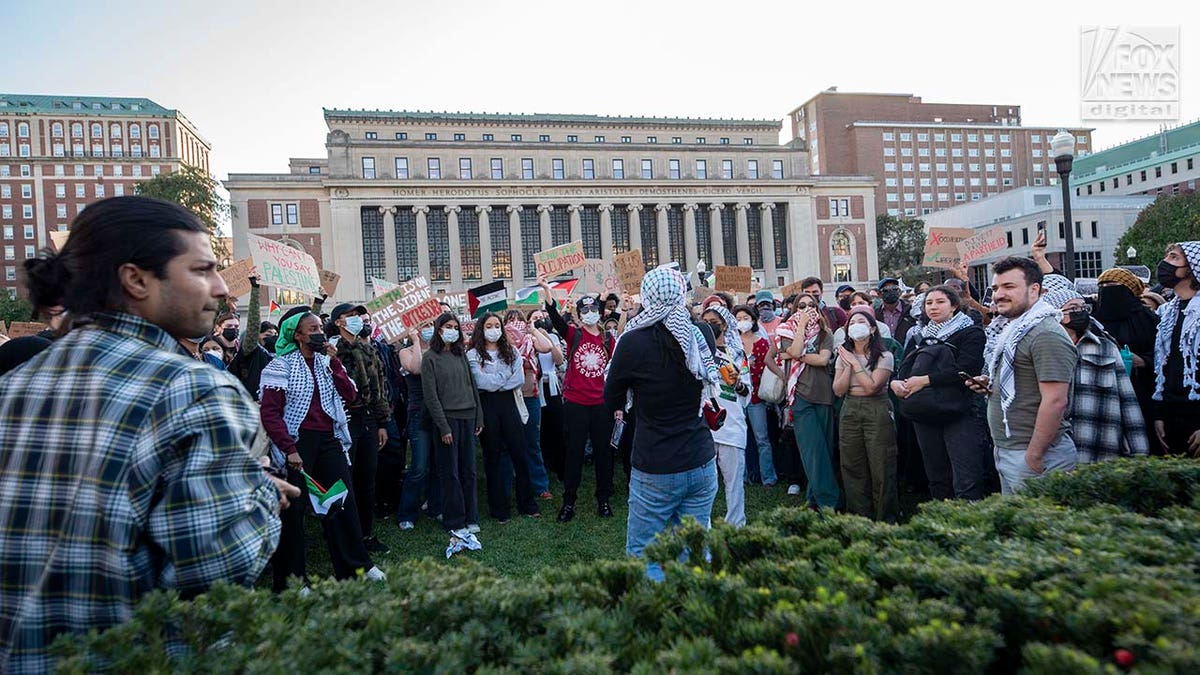 "Wellesley was recently notified by the U.S. Department of Education's Office for Civil Rights (OCR) that it will be conducting a review into the complaint filed by the Brandeis Center," Wellesley College said in a statement. "OCR is a neutral agency tasked with ensuring that higher education institutions are complying with the law; OCR's decision to investigate does not presume that Wellesley has violated any federal civil rights laws." 
"Wellesley responded quickly and decisively to the incident involving student leaders in a residence hall detailed in the Brandeis Center complaint and has shared its response in multiple communications to our community, while making clear antisemitism has no place at Wellesley," it continued. "The Brandeis Center complaint also refers to a teach-in in which several Wellesley faculty shared historical context and perspective on the Israel/Palestine conflict with students."
NYU LAW STUDENT WHO DEFENDED HAMAS' TERROR ATTACK REFUSES TO SAY IF SHE HAS EMPATHY FOR 'BRUTALIZED' ISRAELIS 
"Reports from faculty who participated in the teach-in do not support these allegations. We welcome OCR's review of both these matters," it concluded. "Wellesley has been committed to addressing issues of antisemitism on our campus and will continue to work to create an environment that supports free expression and rejects all forms of hate and discrimination."
And the Maize Unified School District, a local public school district headquartered in Maize, Kansas, confirmed it received notification of the investigation, but wasn't aware of specific allegations.
"Maize USD 266 can confirm that the district received an email from the U.S. Department of Education Office for Civil Rights at 6:38 p.m. on Nov. 16," a spokesperson told Fox News Digital. "A copy of the complaint was not provided to Maize USD 266 by the U.S. Department of Education Office for Civil Rights, so we are unable to make any further comment regarding this matter."
"Maize USD 266 takes allegations of discrimination seriously and is committed to cooperating fully with any investigation. The school district is dedicated to providing a place for teaching and learning that prioritizes and champions respect and inclusivity and where all students and employees feel safe and valued."
The Cooper Union for the Advancement of Science and Art didn't respond to a request for comment.
An anti-Israel protest at The Cooper Union, which is located in New York City, turned violent late last month and resulted in Jewish students being forced to barricade themselves in a school library on campus. One of the Jewish students targeted said protesters were "calling for the murder of Jews."
[ad_2]

Source link